PB&J Toastie
Sourdought toast, house coconut yogurt, berry & chia jam, peanut butter & sprouted seeds.
Granola (GF)
Almond and coconut granola sweetened with hone, house coconut yogurt, granola, seasonal fruit & sun butter
Acai Energy (V, GF)
200g Acai energy blended with almond milk topped with 1/2 banana, our house crunch-nola, hazelnut butter, shaved coconut & 80% Valrhona chocolate
Rolled Oats (V)
Oasts cooked in almond milk, sweetened with coconut sugar.
Banana & Chocolate
Grilled banana, passionfruit coulis, Valrhona chocolate & hazelnut sauce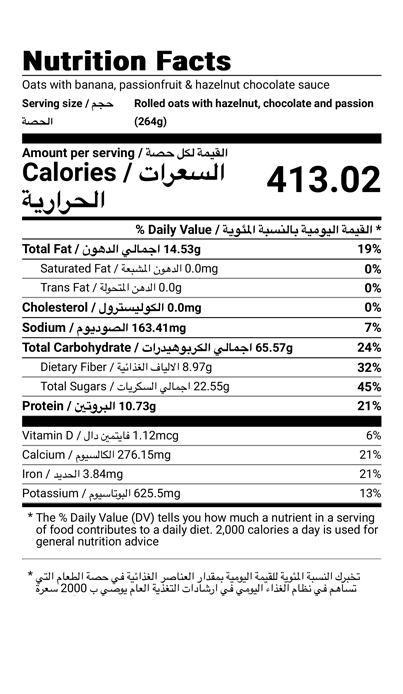 Eggs on Toast (DF)
Lightly toasted 100% sourdough, 3 eggs any style, wild rocket dressed in pomegranate vinaigrette
Shakshuka Toast
1/2 Avocado on 100% sourdough toast, 2 poached eggs, spicy tomato relish, yogurt hollandaise finished with black sesame & paprika.
Breakfast Wrap
Lemon & parsley yogurt, zaatar, red capsicum, rocket, sliced avocado & scrambled eggs
Bacon, Egg, Cheese Wrap
2 eggs scrambled, 50g beef bacon, 30g mature cheddar cheese in a toasted flour tortilla wrap, served with seasonal fruity house chutney
Almost English Breakfast Wrap (DF)
50g Beef bacon, 1 smoky & slightly spicy house chicken sausage, 3 eggs any style, spinage
Caramelized Onion, Egg, Avo & Cheese Wrap
House tortilla, slow braised onions, 3 scrambled eggs, vintage cheddar cheese & smashed avocado
Almost English Breakfast Bowl (DF)
50g Beef bacon, 2 smoky & slightly spiced house chicken sausages, 2 eggs any style, 30g spinach, 50g roasted mushrooms, tomato, toasted sourdough, served with house ketchup & seasonal house chutney
Spicy Edamame Pods (V)
A delish finger food, steamed then glazed with low sodium soy, freshly squeezed lemon juice and dried chili flakes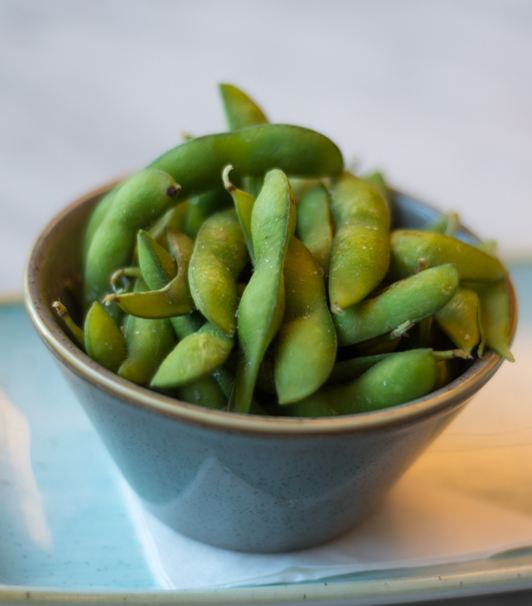 Salted Edamame Pods (V)
Steamed edamame pods finished with sea salt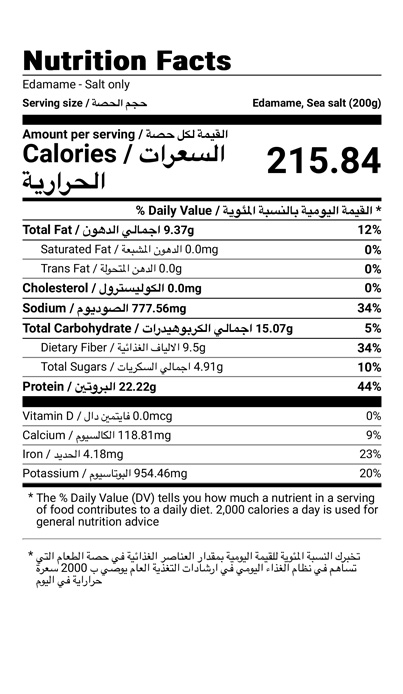 Mushroom Dumplings (V)
Mushroom, cauliflower, hazelnut & truffle dumplings
Prawn Dumplings
Prawn, spicy beef chorizo, apple & sesame dumplings, served with spicy dressing
Green Potstickers (V)
Avocado & edamame potstickers, porcini mushroom soil, fennel puree & soya bubbles
Buffalo Cauli Clusters (V)
Spicy vegan cheddar stuffed cauliflower & cabbage bites with cashew nut ranch dipping sauce.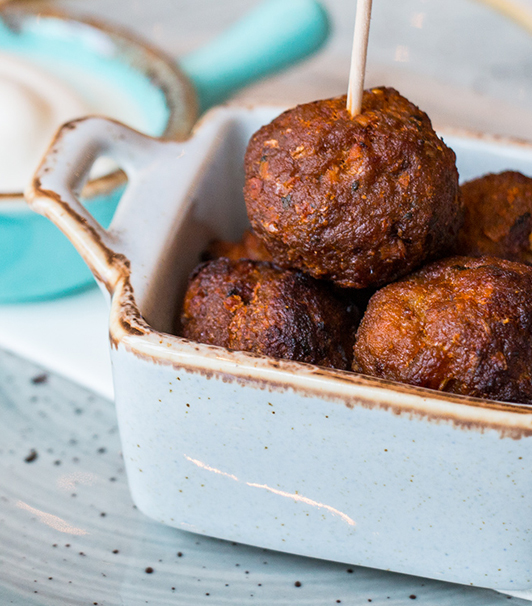 Fire Crackers
House minced spicy beef meatballs with cashew nut ranch dipping sauce
Prawn Bites
Prawn bites made with hand chopped shrimp with house red paste, basil pesto & mint yogurt
Lentil Soup with Spinach & Lemon (V) - 12oz
Moroccan inspired flavours make up this rich soup of lentils & spinach
Sweet Potato & Coconut soup (V) - 12oz
Lightly curried sweet potato soup with coconut & sourdough bread
Simple Salad
Just a simple salad of lollo lettuce leaves, cherry tomatoes, cucumber
with Cashew Nut Ranch
Simple Salad
Just a simple salad of lollo lettuce leaves, cherry tomatoes, cucumber
with Spicy Dressing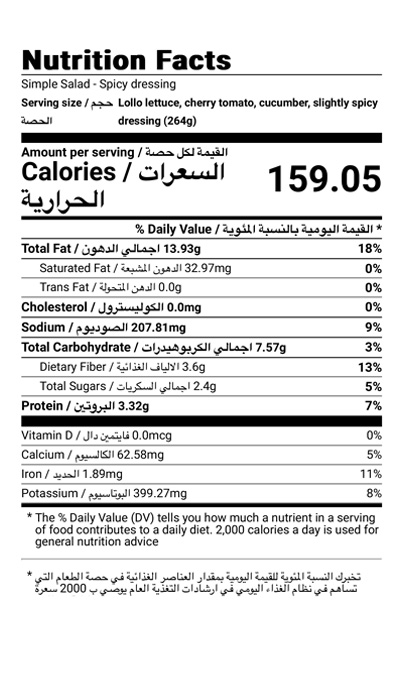 Broccoli Quinoa Salad (VG, GF)
Broccoli, quinoa, edamame pods, butternut, avocado & cranberry salad with lemon black pepper dressing
Chicken Zucchini Salad (GF)
Charred zucchini, pulled chicken brest, low sodium feta, shimeji, lollo lettuce, hazelnut, zesty dressing
Carrot Quinoa Salad (VG, GF)
Quinoa, avocado, carrot, spring onion, orange, toasted cashew & rocket salad served with spicy dressing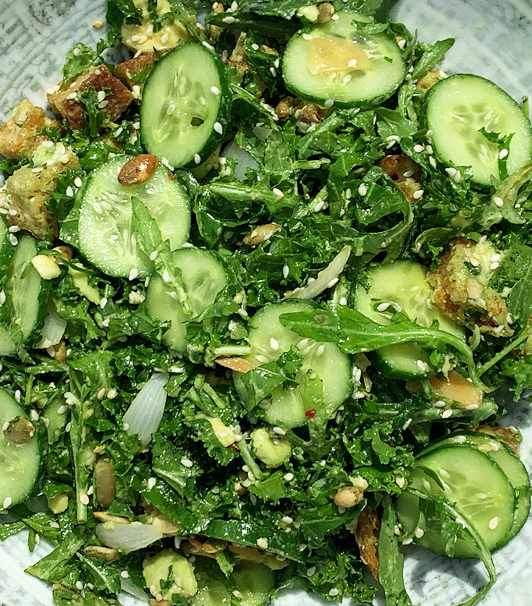 Avo toast Salad
Chopped kale & rocket, sesame & pumpkin seeds, house pickled pearl onion, cultured beetroot, avocado and slightly spicy dressing
Beef Bowl
120g Karan beef tenderloin, brown basmati, coriander seeds & thyme, pumpkin, pepitas, wild rocket & slived avocado
Keto Bowl (GF, DF)
120g Karan beef tenderloin, warm salad of butternut, avovado, rocket, pickled shallots, seed cracker served with broccoli mash & mushroom jus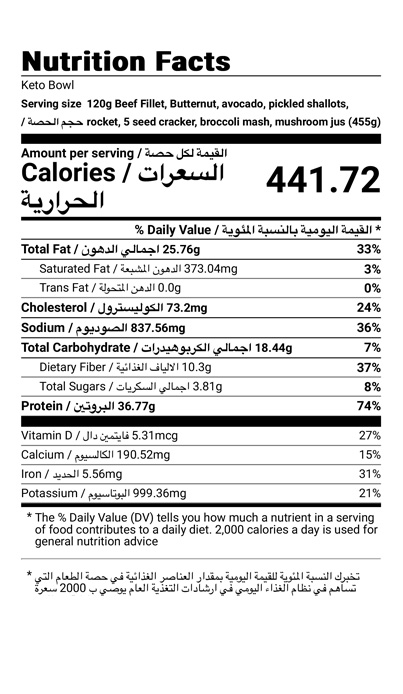 Slow Carb Beef Lasagne (GF)
Roasted and stuffed sweet potato beef lasagne, basil pesto, fresh parmesan, lollo lettuce with cashew nut ranch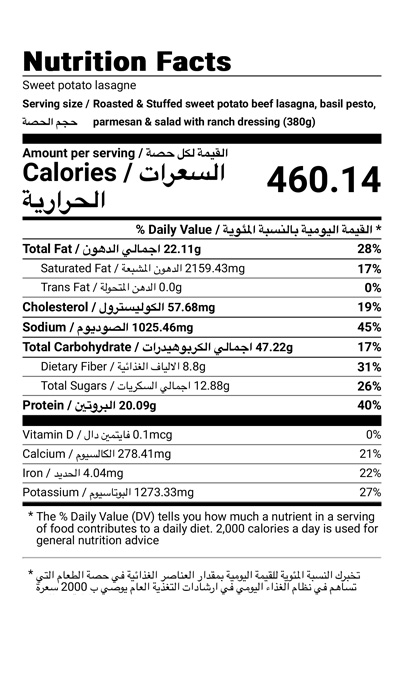 Miso Glazed Beef Cheeks
120g braised cheeks, 150g sticky mango-coconut jasmine rice, mango-sesame-scallion salsa & baby spinach
Beef Aligot
250g 300Day MB3+ Grain Fed Black Angus beef skirt cooked in beurre noisette, served with Aligot, sticky shiitake, braised pearl onions & balsamic pearls
Fillet Au Poivre
200g Beef Tenderloin with pepper crust & 1/2 sliced avocado
Beef Tenderloin
200g Beef Tenderloin
Served with classic beef demi-glace sauce
Beef Skirt Conchiglioni Pasta
100g MB3+ Black Angus beef skirt pasta – a rich beef ragout style pasta with flavours of sage, tomato and paremesan cheese
Chicken Bowl
180g Peri Peri chicken breast, lime & cilantro cous cous, roasted broccoli & button mushroms, Kalamata olive, red onion cherry tomato salsa & tzatziki
Peri-Peri Chicken
180g Chicken breast char grilled
House Peri-Peri marinade
Served with yogurt & cucumber
Honey Chili Lime Chicken
180g Chicken breast char grilled
Honey-chili-lime marinade
Served with cherry tomato, onion & cilantro salsa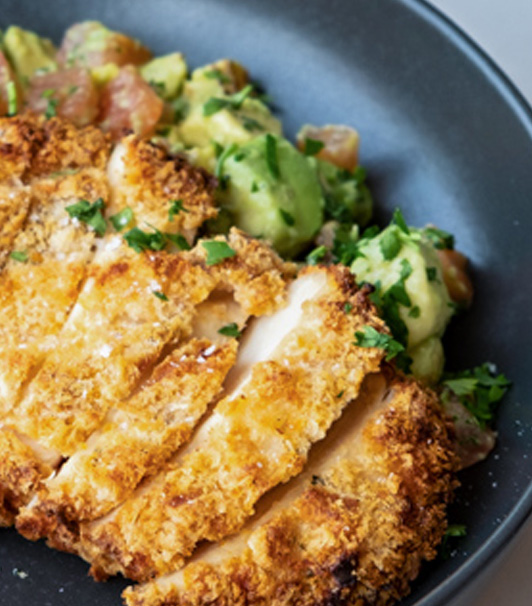 NFC - Nourish 'baked' chicken
180g Chicken breast in buttermilk, hetb & garlic marinade, crumbed in Panko and baked, served with baby corn, tomato concasse & avocado salsa
Chicken & Mushroom Pasta
Conchiglioni pasta tossed in truffled cauliflower sauce served with crispy chicken & roasted mushrooms, finished with vintage cheddar cheese & fresh parsley
Clean Cashew Chicken
180g Chicken breast with house cashew nut hoisin sauce & steamed jasmine rice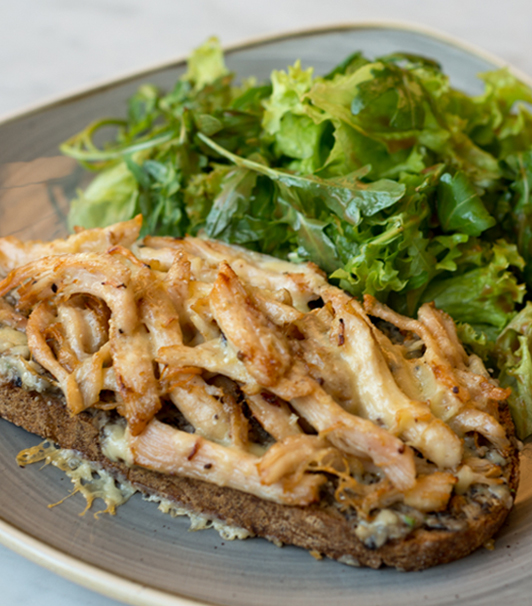 Crispy Shredded Chicken Toastie
Mushroom, truffle oil and cauliflower spread on sourdough toast, 120g shredded chicken breast & vintage cheddar cheese
Salmon Bowl (DF)
160g Seared teriyaki salmon cubes, coconut jasmine rice, shaved red cabbage with pickled ginger sesame dressing, avocado, red capsicum & spring onion
Prawn Bowl
120g prawn tails, Thai peanut sauce, grilled pineapple, avocado, quinoa, red capsicum, toasted sesame & wild rocket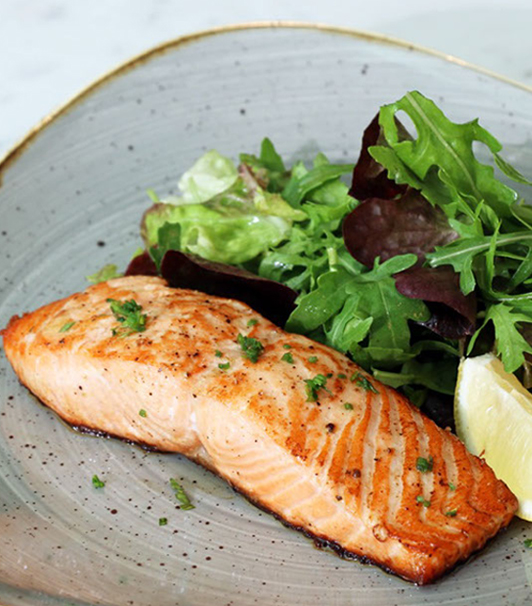 Ginger Salmon
180g Norwegian Salmon
Lemongrass, Ginger, Lemon & Lime
Teriyaki Salmon
180g Norwegian Salmon
House Teriyaki Sauce
Fillet of Sea Bass
170g Fillet of Sea Bass
Marinated with lemmon, lime, chili & thyme.  Side salad & pomegranate molasses dressing
Prawn Pasta
160g chili, lime & ginger martinated prawn tails tossed in chunky pink cashew nut based sauce with conchiglioni pasta
Prawn Tails
120g Prawn Tails
Served with spicy peanut sauce
Coconut Chickpea Curry (GF, V)
Warm coconut based curry with chickpeas, butternut, corn, zucchini served with light pickled cucumber, minted yogurt & jasmine rice
Falafel Bowl (V)
Pistachio falafel, red cabbage & fennel kimchi, fennel puree, spicy mango dressed zoodles & cashew cheese
White Basmati Rice
150g cooked white Basmati rice
Brown Basmati Rice
150g steamed brown Basmati rice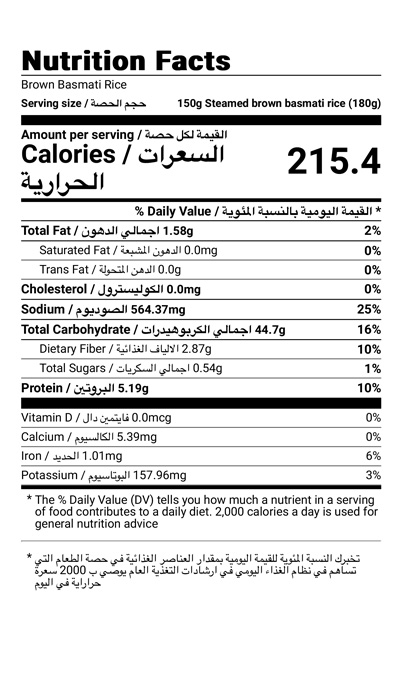 Plain Jasmine Rice
200g steamed Jasmine rice
Coconut Jasmine Rice
220g steamed Jasmine rice with coconut milk
Stroganoff Mashed Potato
Mashed Potato with Mushroom Stroganoff sauce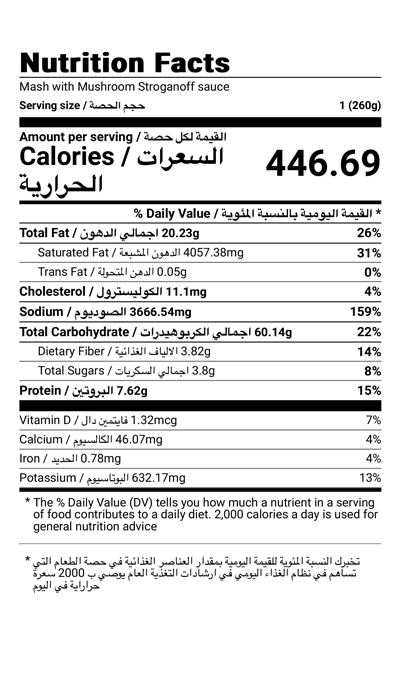 Brocolli Mash
Blended with coconut milk & roasted garlic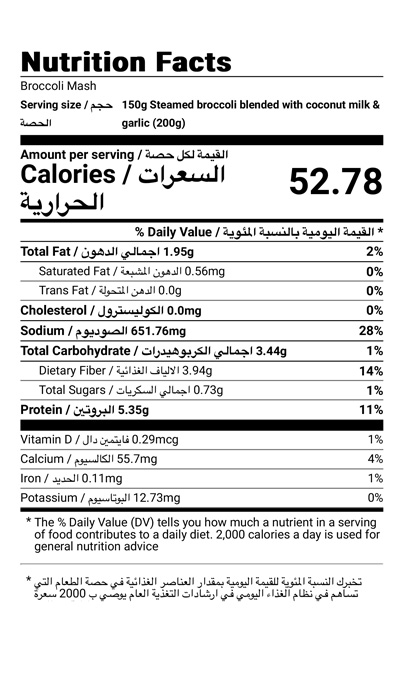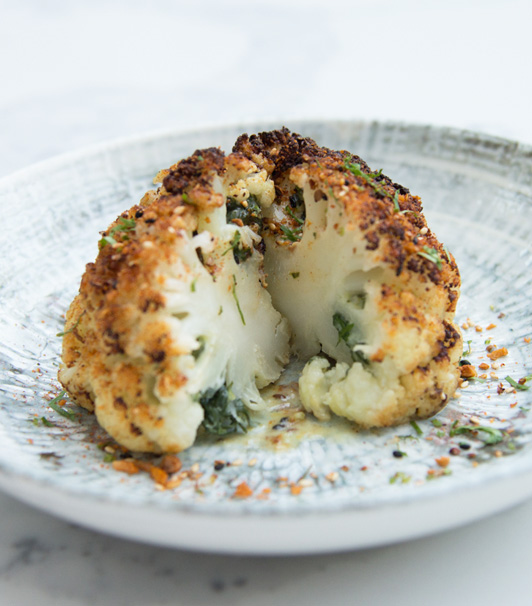 Whole roasted & stuffed baby cauliflower
Stuffed with baby spinach, cheese & topped with Dukkha
Potato Wedge with Parmesan & Herb Coating
150g roasted potato, parmesan oregano bread crumbs
Roasted Sweet Potato
150g roasted sweet potato with cinnamon or cumin
Roasted Butternut
With sun butter drizzle, sesame & parsley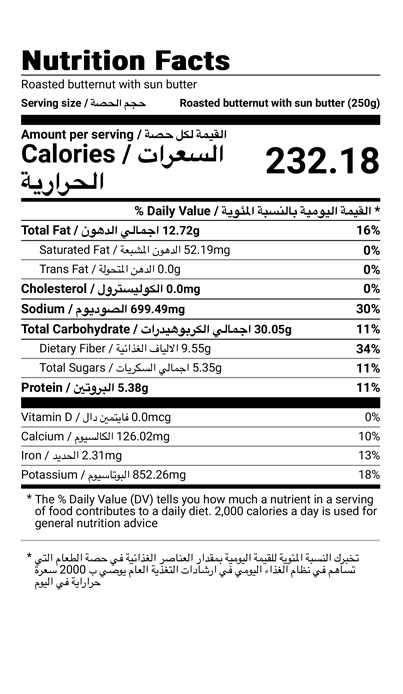 Brocolli with Ginger & Almonds
150g steamed broccoli sauteed with ginger & almonds
Steamed Veg
Carrot, Zucchini & Cauliflower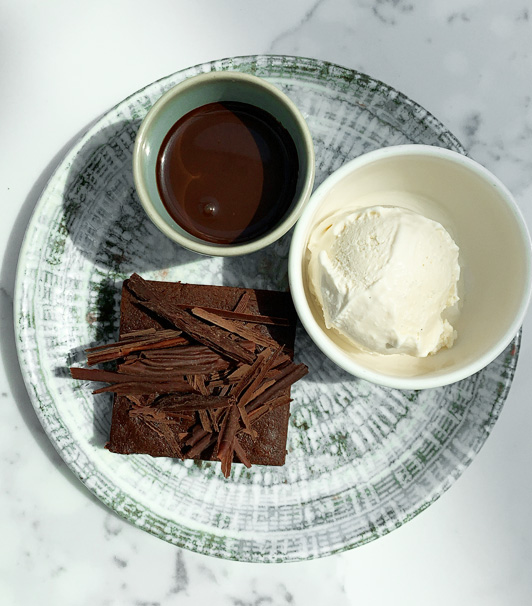 Sourdough Brownie with Ice Cream
64% Valrhona Dark Chocolate brownie, naturally leavened with sourdough levain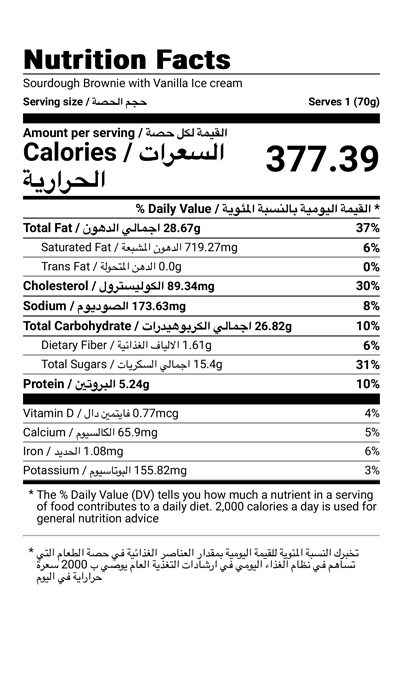 White Chocolate Hazelnut Brownie Bites (GF)
Gluten free double chocolate & hazelnut brownie bites
Dark Chocolate Hazelnut Brownie Bites (GF)
Gluten free vegan dark chocolate & hazelnut brownie bites
South African Milk Cake
Malva pudding with vanilla ice cream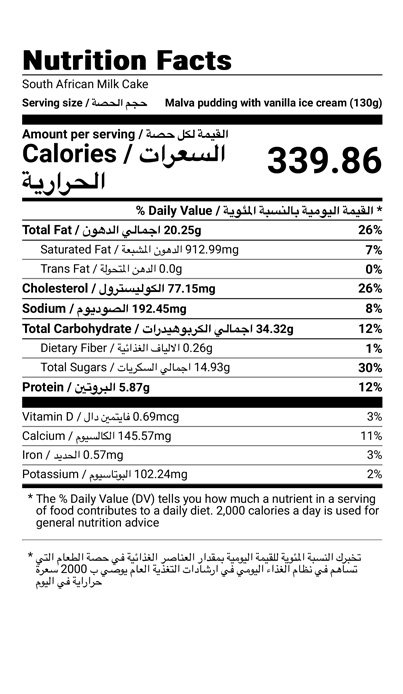 Blueberry Pancake
2 Classic pancakes with blueberries
Sourdough Cookie
Sourdough cookie with choc chip and cashew nuts
Orange Juice (330ml)
Freshly squeezed orange juice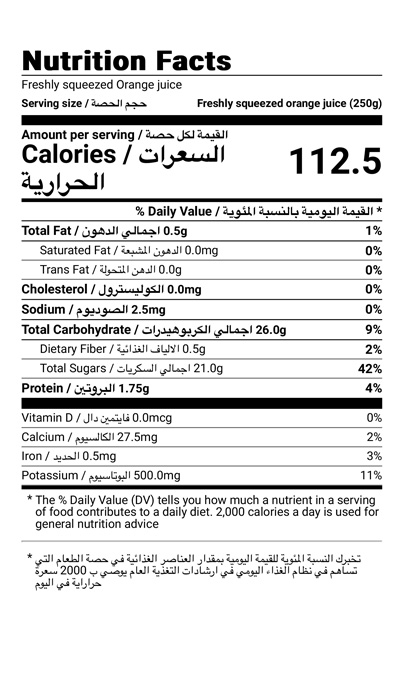 Carrot & Mint Frostie (330ml)
Carrot, orange, mint, honey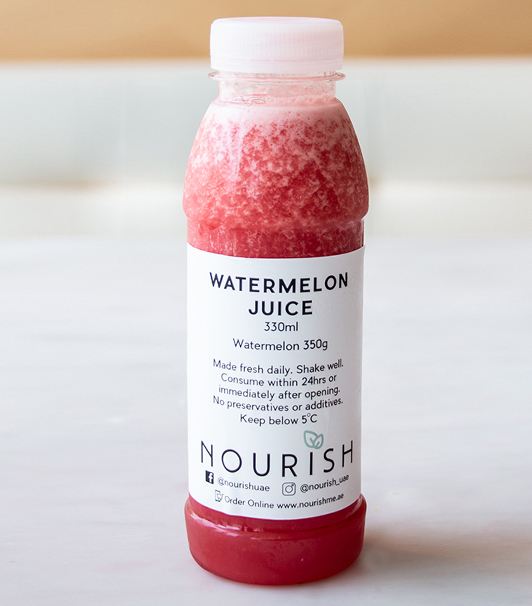 Watermelon Juice (330ml)
Blended with a few cubes of ice
Magically Refreshing (330ml)
Watermelon & lime aqua fresca
The Green Smoothie (330ml)
A thicker blended drink of avocado, kiwi, spinach, honey, rosemary & orange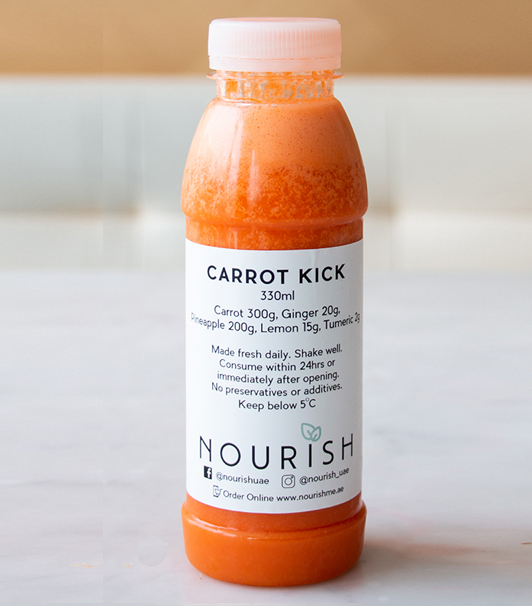 Carrot Kick (330ml)
Masticated carrots, ginger, pineapple, lemon, turmeric
Acai Smoothie (330ml)
Pure Acai Energy, Almonds, Orange, Yogurt, Apple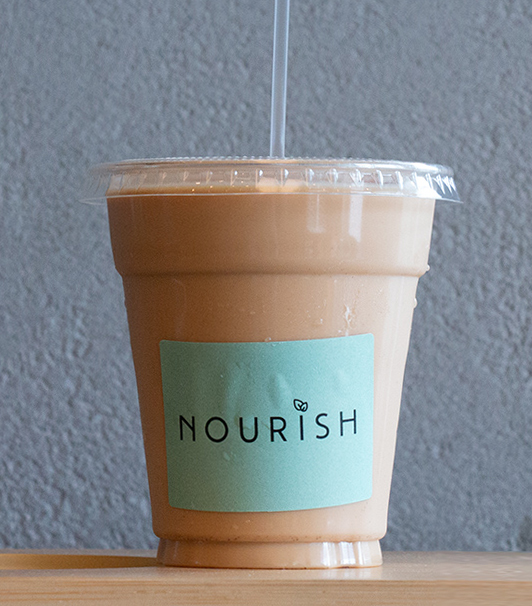 Cold Latte with Maple Syrup Bottle
Rooibos Vanilla Earl Grey
Served with lemon & honey
Apple Elderflower Cocktail
Served with apple & orange
Nourish
Nourish Restaurant | Your Healthy Neighbourhood Kitchen in Dubai